According to the United States concerned on February 22 issued by the final damage, China won the passenger car tires "double reverse" case, which is the Chinese tire industry to obtain the first victory of the United States. Ministry of Commerce official said, the ruling in line with objective facts.
February 19, 1916, the US Department of Commerce issued a notice, decided to import from China's passenger car tires launched a "double reverse" investigation.
January 24, 2017, the US Department of Commerce made the final ruling, the maximum tax rate of more than 80%.
February 22, the US International Trade Commission issued the final damage, that China lost to the US bus tires, the US industry does not constitute a substantial damage or damage to the threat.
This means that China's future exports to the United States passenger car tires, no longer be imposed anti-dumping and countervailing duties. Wang Hejun, director of the Trade Relief Bureau of the Ministry of Commerce, expressed appreciation for the objective and impartial ruling made by ITC. He said that the case involved more than 100 Chinese enterprises exporting to the United States, employment of 100,000 people, the main affected areas for the Shandong Province. Through the relevant chambers of commerce, associations, enterprises and lawyers in close cooperation, which lasted a year, the results are hard to come by.
The success of the case reflects the improvement of Chinese enterprises' awareness of rights and defenses, as well as the promotion of the right to speak in international trade. Wang Hejun pointed out that the Sino-US tires trade is complementary, the two products are different, use different, China lost the United States card passenger tires effectively meet the growing market demand in the United States.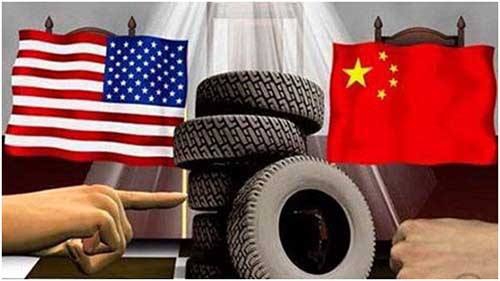 He hoped that the tire industry in the two countries would strengthen dialogue and exchanges, effectively control trade frictions, jointly safeguard an open and fair trade environment and enhance the well-being of the two peoples.
It is understood that the United States is China's largest market for export tires, products include passenger car tires, passenger cars and light truck tires and non-road tires, truck passenger tires in which the largest proportion. The other two categories of products have been taken trade remedy measures.
Since 2000, the United States launched a "double reverse" investigation in China, China has no damage to the closure of 35 cases.
The industry said that the most direct effect of this case is to keep the tire export market in China, but also for enterprises in the future encounter "double reverse" investigation to defend the experience of the accumulation of experience in China's tire industry is important