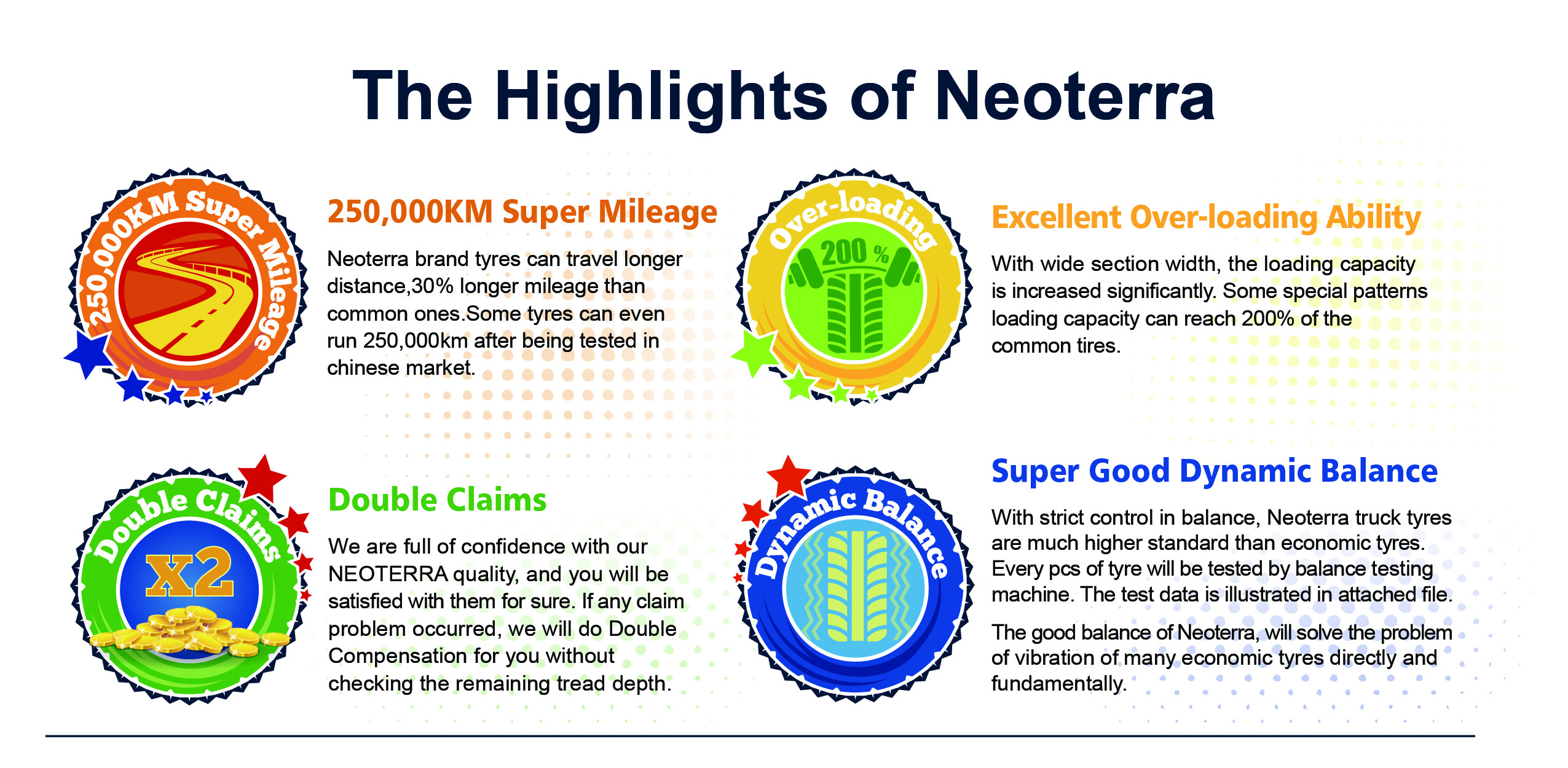 Hello my friend,
Thanks for your attention to our new TBR program.
The brand name choosing is over. With lots customers' participation, we finalized the new brand name-NEOTERRA, which means a new land with dreams & happiness.
Neoterra brand, aiming at the most professional TBR, is granted with below special features.
1. Super good dynamic balance:
With strict control in balance, Neoterra truck tyres are much higher standard than economic tyres. Every pcs of tyre will be tested by balance testing machine. The test data is illustrated in attached file.
The good balance of Neoterra, will solve the problem of vibration of many economic tyres directly and fundamentally.
2. Excellent over-loading ability:
With wide section width, the loading capacity is increased significantly. Some special patterns can load over 200% than normal.
3. 250000KM Super Mileage
NEOTERRA brand tyres can travel longer distance,30%+ longer mileage than normal.Some sizes can reach 250,000KM after tested in China.
4. Great uniformity in material:
Holographic laser--nondestructive bubble testing machine is used for Neoterra tyre bubble checking. We inspect all the tyres' uniformity which grants Neoterra the best balance & stability. Usually the normal brand doesn't have this test when they produce the tyres.
The detailed products information is attached for your information. If you have any question or interest, feel free to contact me. For the trial order, you will get big support on price & it will be a surprise program for the New Year starting.
We will have new cooperation on the new brand!